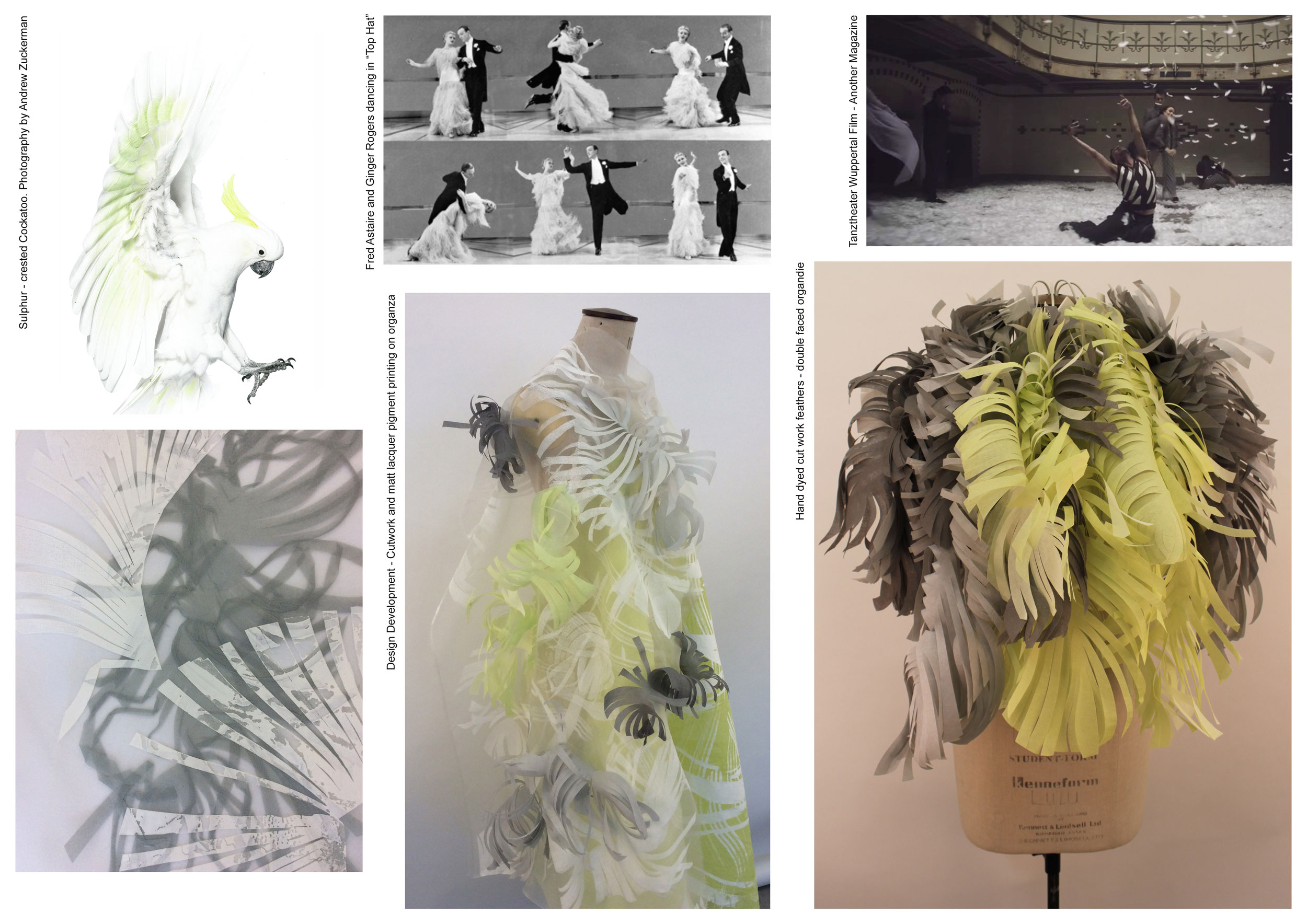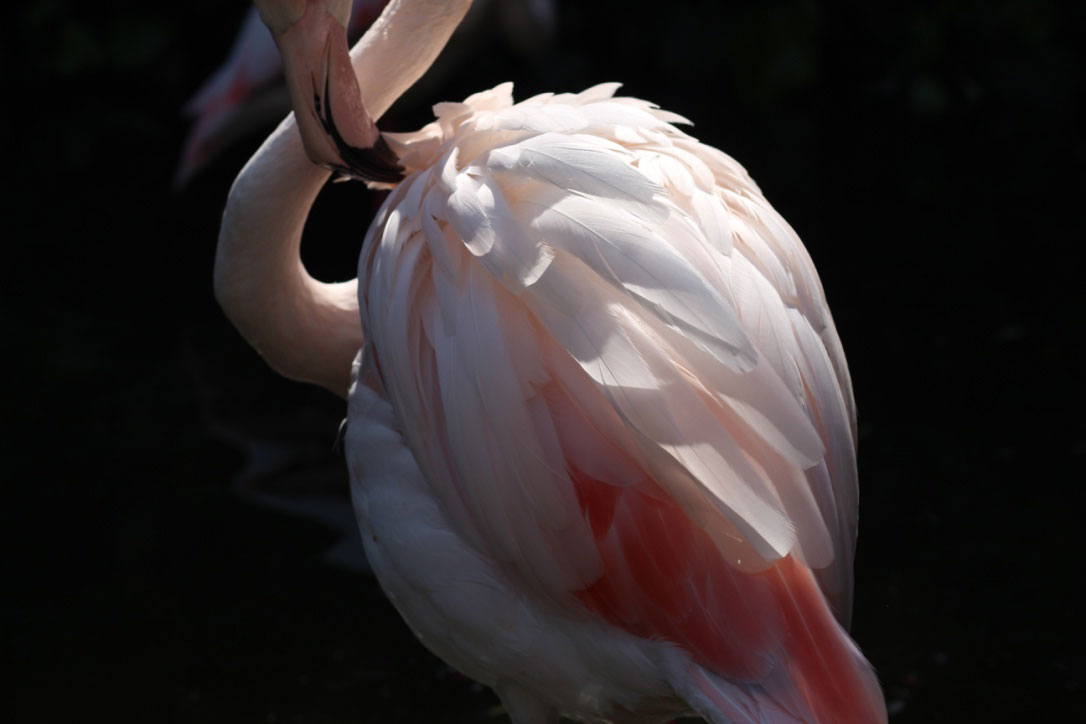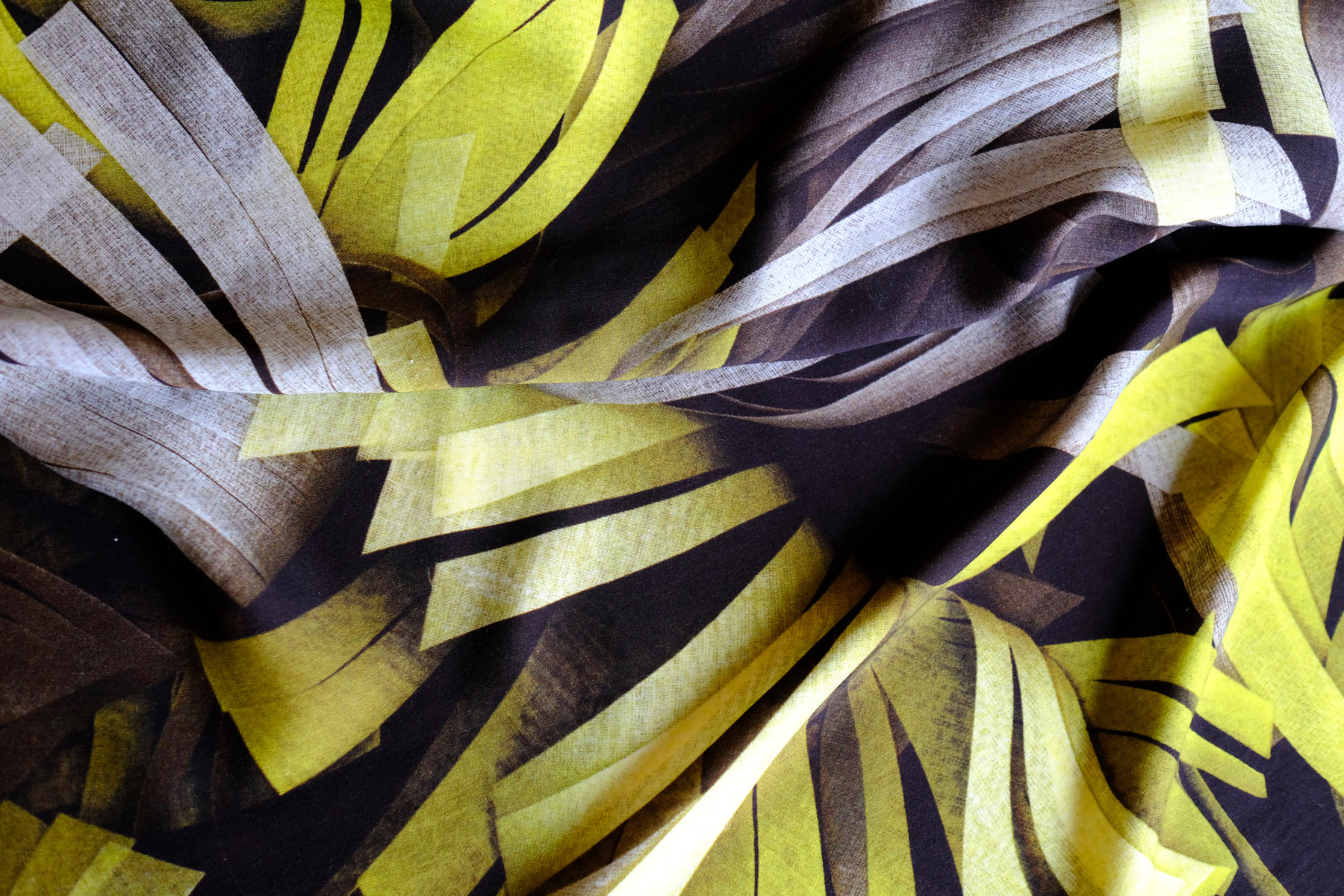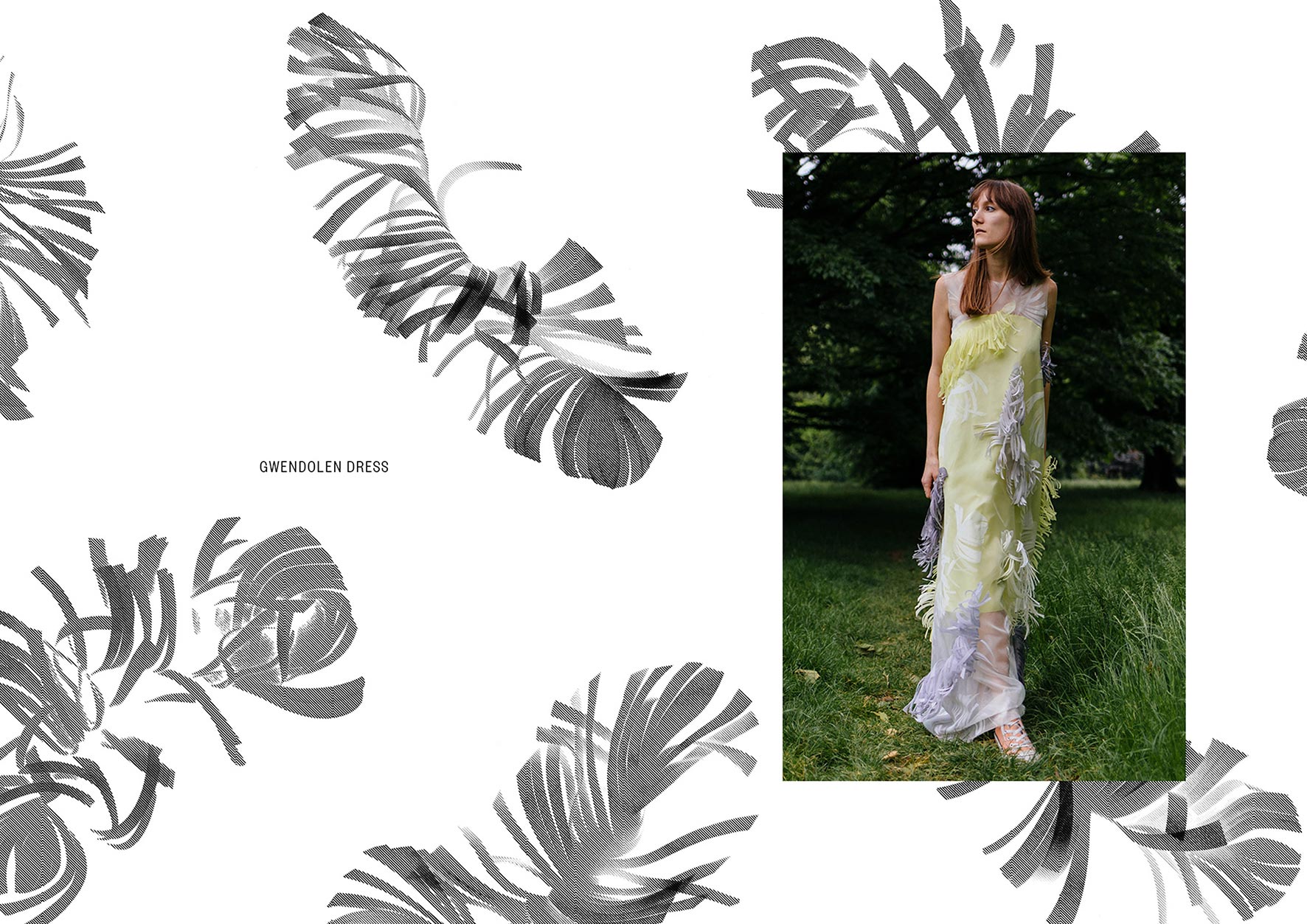 RCA Final Project Inspiration and Mood
My final project at the Royal College of Art was called "The Importance of being an Earnest Bird." The project was inspired by exotic birds, freedom of movement and flight.
I find photography a very inspiring medium, and used a number of my own bird photographs as inspiration for this project, as well as looking at the work of photographers Andrew Zuckerman, Kristin Vicari and Luke Stephenson.
Design Development and Experimentation.
This is the early stages of my project experimentation, where I blew up bird photographs to a large scale and draped the photocopies over a mannequin in different arrangements. For this project I did quite a lot of large scale drawings that were then transferred to screen & printed using a variety of different methods.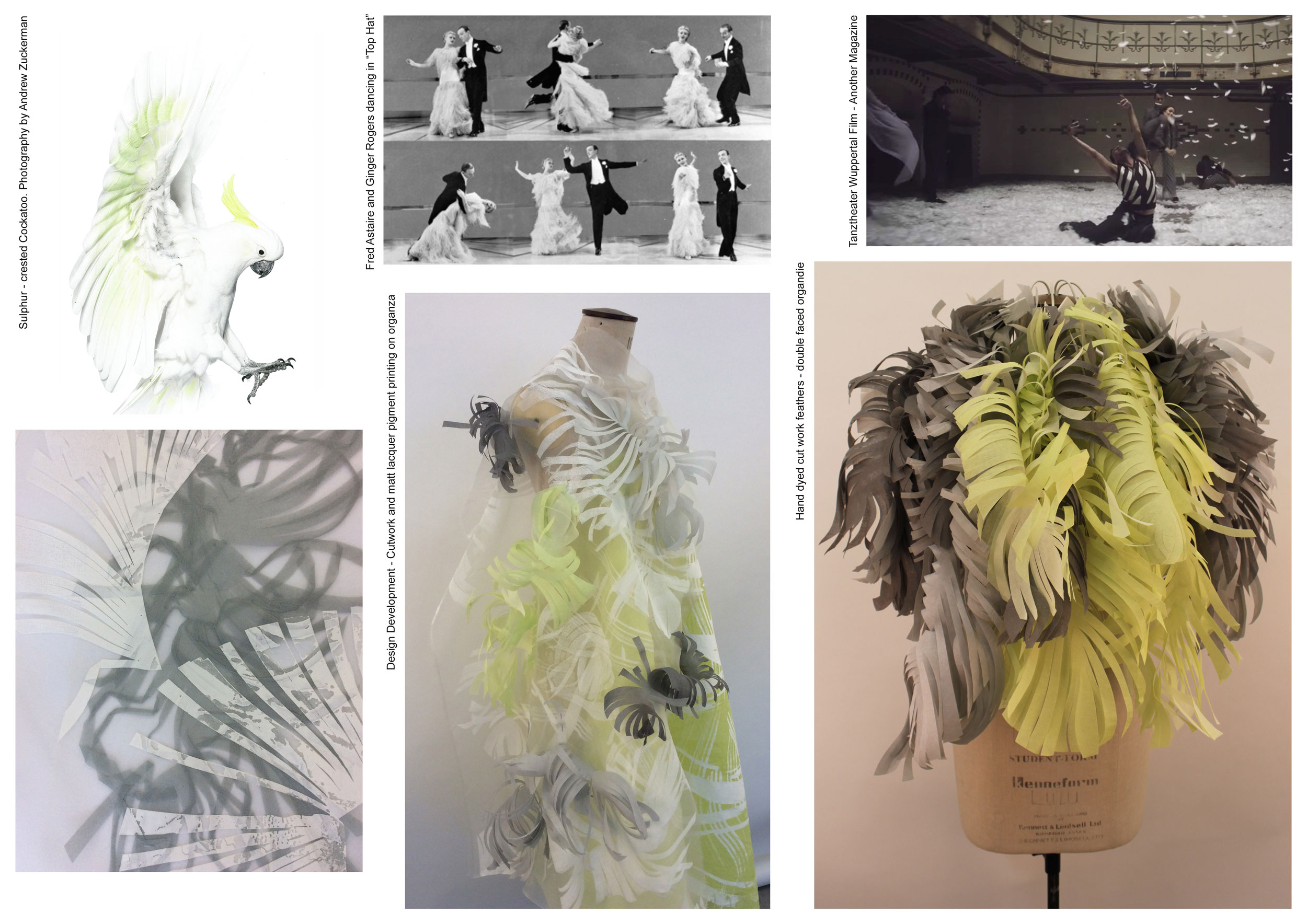 Mood and Fabric Development
I became interested in the air and space surrounding birds in flight, so wanted to create textiles that might emulate that idea.
In order to do this I dyed pieces of cotton organza in shades appropriate to the bird I was examining and bonded them in a heat press, so I could create 3D feather like shapes & experiment with them on the mannequin.
Feathery print experimentation.
Devore and heat transfer printing.
Devore and reactive print development.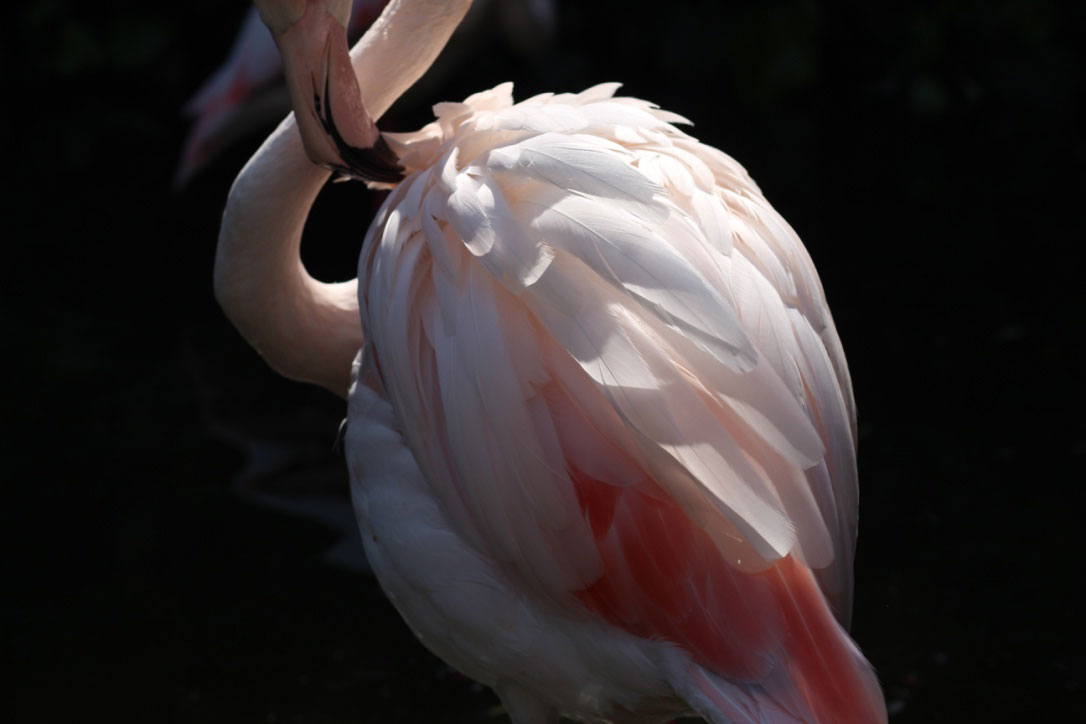 Personal flamingo photography
Flamingo painting and fabric manipulation.
Discharge print double layer dress, silk and organza
Discharge and reactive print with clear foil.
Devore and heat transfer printing.
My own flamingo photography collaged together and heat transfer printed on top of devore fabric in brushstroke design.
Devore and ombre dip dye on cotton viscose mix.
Moncrieff Dress & brushstroke design
Matte opaque pigment on cotton organza.
Bonded reactive and pigment print.
Hand cut feathers
Hand dyed cotton organza, bonded to create a double sided fabric.
Allover print of scanned in feathers.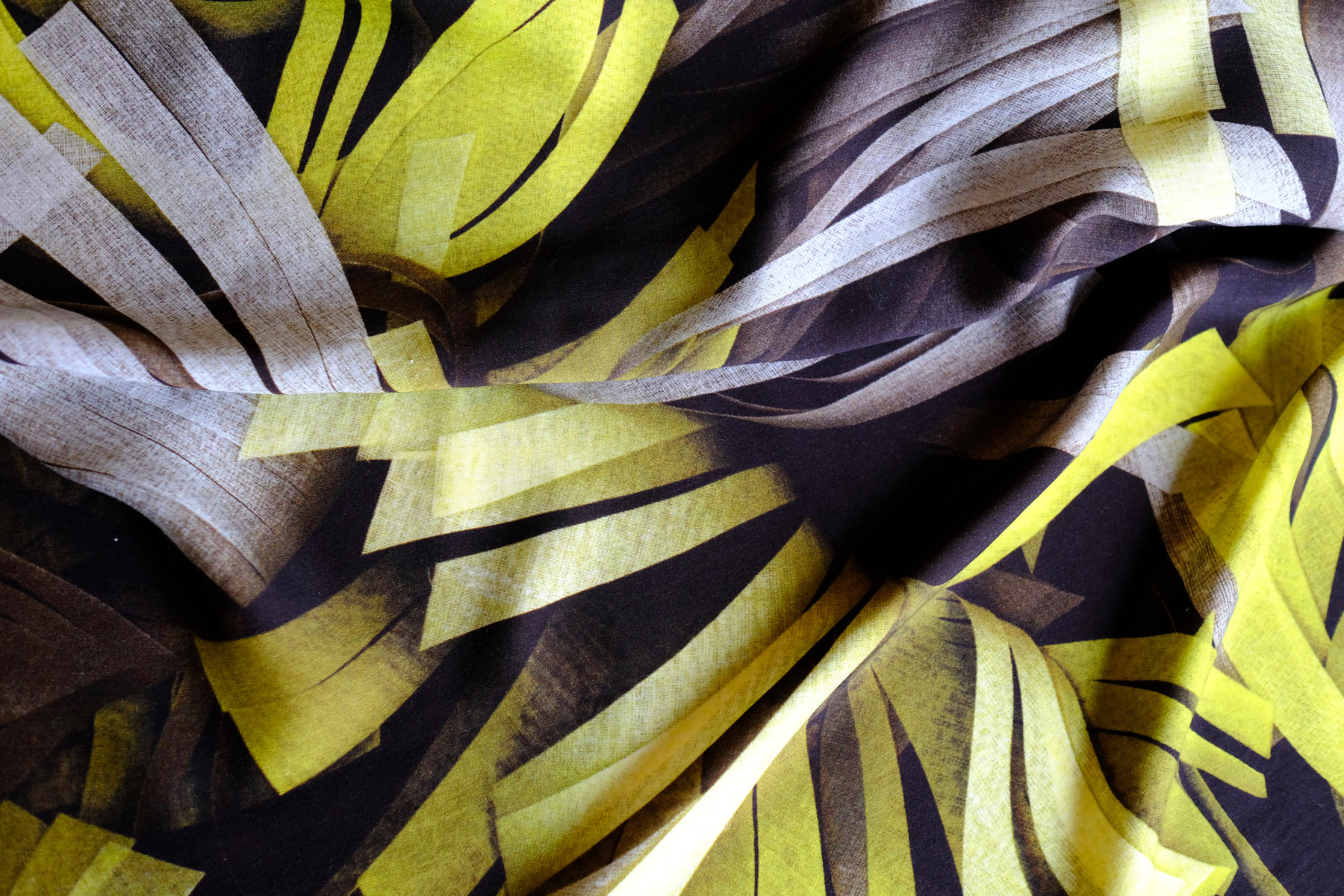 Digital print on fabric of the scanned in 3D feather shapes.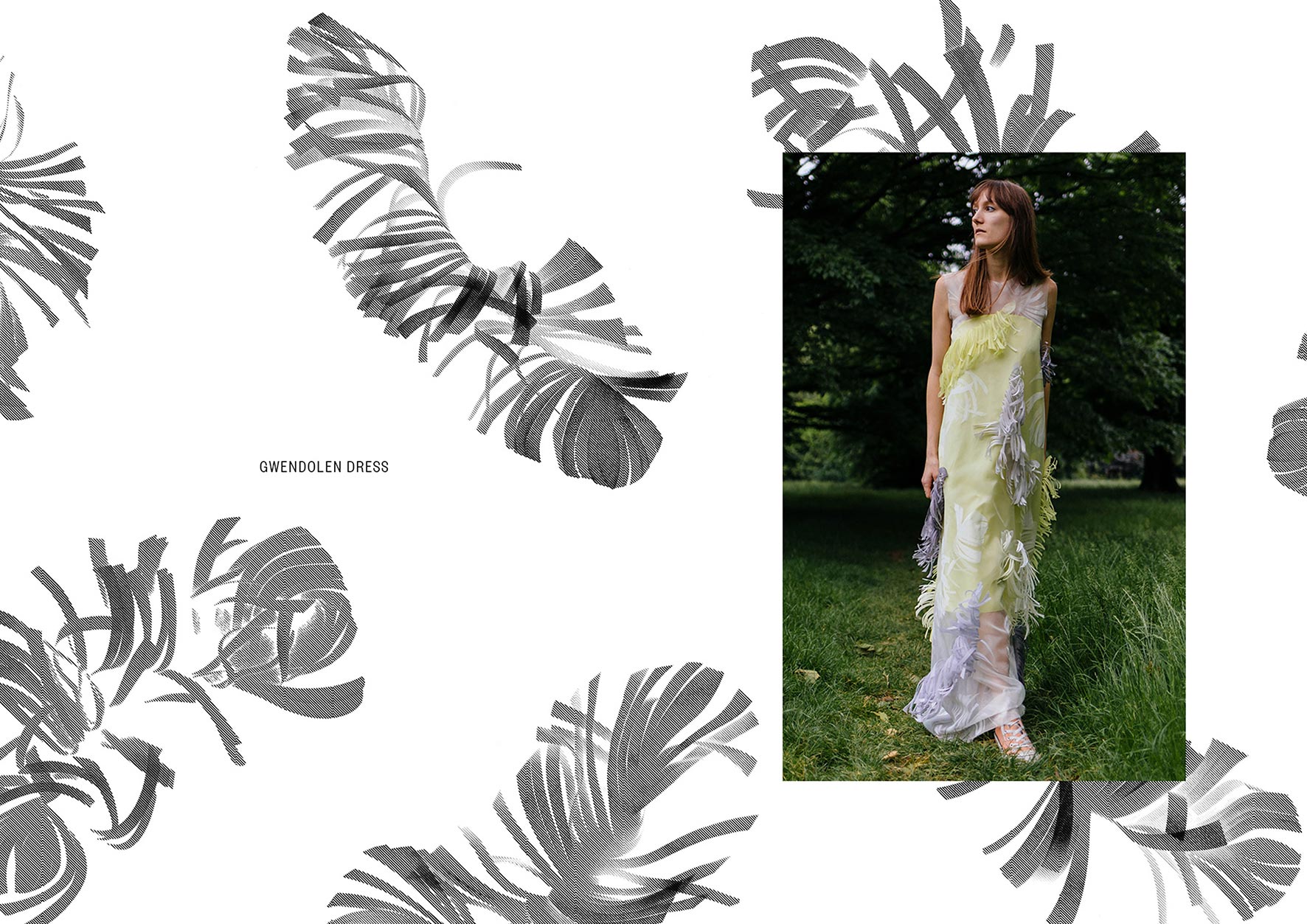 Gwendolen Dress
Photograph of Gwendolen dress, created from white opaque pigment print on silk organza, embellished with 3D feathers. Background image is of the acetate image used for the screen print on dress.